Struggling To Make Your Money Work For You?
Learn the strategies to manage your money and build wealth!
Want to improve your relationship with money?

Mistakes in your financial past? Don't let them affect your future any longer. This program will help you get your finances back on track so you can finally live the life of financial freedom you've always dreamed of. This program is here to help you move past limitations and guide you with:
Reprogram Your Money Fears
Heal and Forgive Past Money Mistakes
Increase Your Confidence Around Money
Understanding How Manifesting Money Works
Serve the World By Recieving Your Fortune
Yes, It Really Is Possible!
In the Money Mindset Hack Program, you'll learn how to finally take control of your financial future.
Apply Now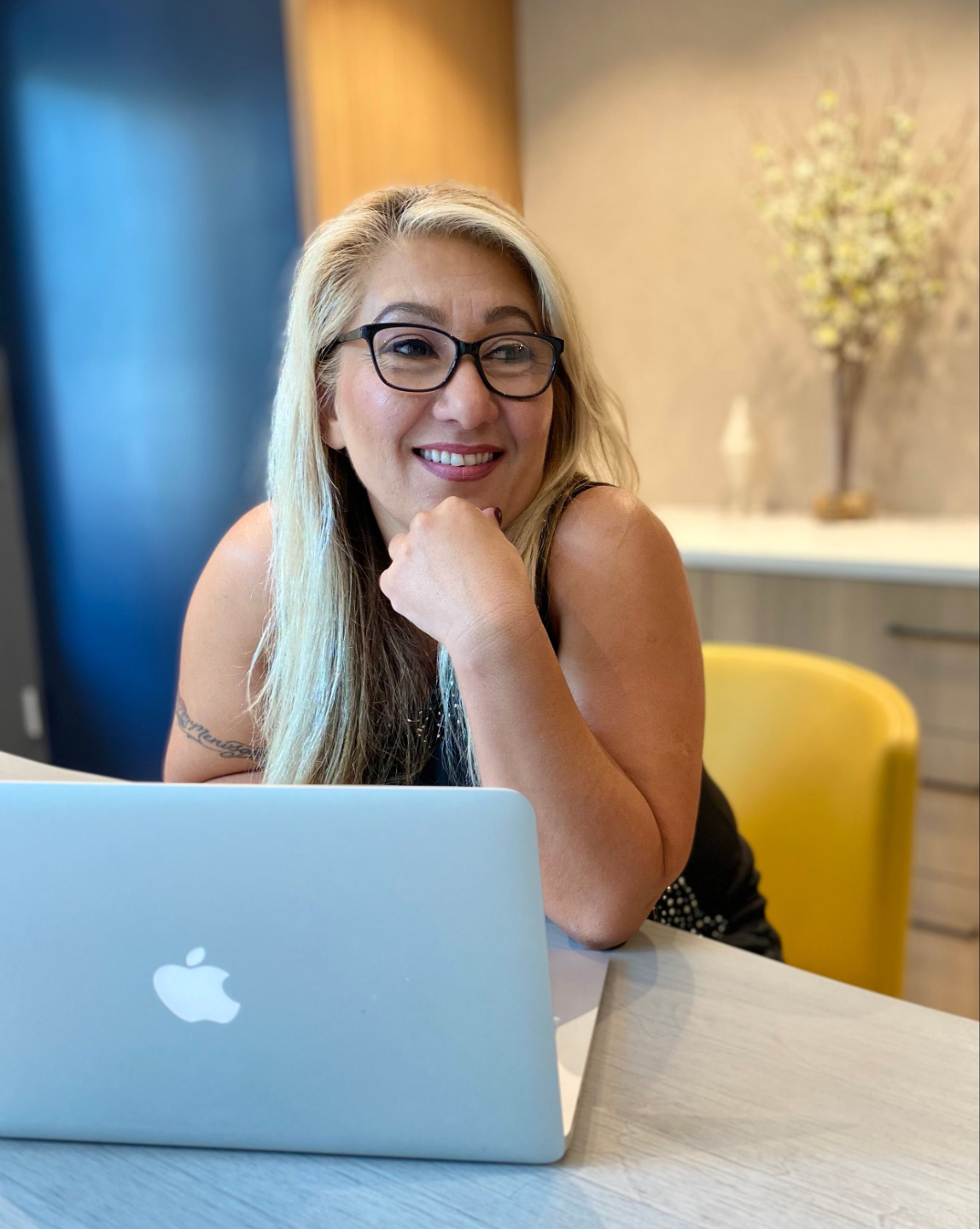 In The Next 3 Months, You Could…
Have a sizable savings account
Develop a healthy relationship with money
The right financial mindset can make all the difference. We'll cover it all in Money Mindset Hack Program.
INTRODUCING
Money Mindset Hack Program
Are You Ready To Take Control of Your Financial Future?
This 3-month 1:1 program will teach you everything you need to know to get out of debt for good and build generational wealth you can be proud of. You'll learn how to:
Build and maintain excellent credit
Save more each month without earning more
Practice mindfulness around money
With a simple shift in your mindset and some smart money practices, you could start living the life of your dreams.
What's Included In The Program...
1st Month
The Art of Good Credit
Your credit is the basis of your financial stability. Learn actionable steps you can take to increase your score, including:
Good debt: What it is and how to build/manage it
How many credit cards you should have
The correct balance of revolving and installment debt
You'll finish this topic with a complete picture of how to pay off your credit card debt and manage your spending.
2nd Month
The Secret To Savings
With your credit in good shape, the next step is to build a sizable savings you can rely on. In this lesson, you'll learn:
How to include savings in your budget
Saving more without earning more
The best place to keep your savings
You'll finish this topic with a savings goal and a plan to make it a reality.
3rd Month
Raising Money Vibrations
The secret to building wealth is to stop trading your time for money. In this lesson, you'll learn:
Understand how manifesting money works
Increase energy around money
Uplevel your understanding of money
You'll finish this topic by vanishing your limiting beliefs around money.
This Program Is For You If...
You aren't sure if you can make big purchases
You don't have at least $1k in savings
You dream of living a more comfortable life
You want to live comfortably without worrying about money every day
Apply Now
NICE TO MEET YOU
I'm Valery Molone
Valery Molone is a certified life coach who is on a mission to coach and motivate women from all walks of life to unlock the secrets to moving beyond their present limitations.
Throughout her 10+ year of practice as an entrepreneur/coach, she learned how to 'hack' the system. Her trajectory was accelerated because of how she combined her middle-eastern traditions with her insights from her coaching certification along with her trial-and-error approach to understand what it takes to achieve new dimensions of financial abundance. Coach Molone's mission is to help women cross boundaries, break down barriers, and motivate by sharing her victories over her financial struggles.
She has graduated from the prestigious Robbins-Madanes Training - The Official Coach Training School of Anthony Robbins, where she has been taught by the best in the industry.
"Coach Valery Molone has changed my life. Before encountering her, I had tried therapy, self-help groups, courses and books. But nothing seemed to have made a huge impact like she did. She understands you and shows you the way. She can see through all the BS we tell ourselves and goes straight into the core of it all. Valery has a strong and kind way of speaking to you."
- Martha M.
"Coach Molone has an amazing God given talent and will make sure you have made a well invested time. The day you meet her will be the day you realize your problems are not the biggest of them all and that you are meeting for the first time in your life a person who has the experience to show you a clear path forward. If you want to be a winner, this is the right place for you."
- Bora B.
"What I like best about working with Coach Molone is after I got to know her I felt really comfortable speaking with her and when Valery talk's it's real. Very relatable! What I have achieved is a better peace of mind and being okay with moving forward and letting go of my past."
- Ginger S.
Are my results guaranteed?
Can I share course info with a friend?
Do you have any incentives if I refer a friend?
I loved this program and want more! What other programs do you offer?